Reviews & Testimonials
Read or Leave Reviews for Coppertop Tile.
We are including links to review us on Google, or to create a review to be displayed on this website.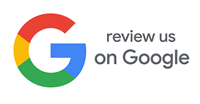 Coppertop Tile
Average rating:
17 reviews
May 23, 2021
Very professional and excellent workmanship
City & State:
Severna Park, MD
Scott at Coppertop was the best contractor we have ever worked with! We were so pleased with our bathroom remodel that we had him remodel our kitchen and smaller bathroom. Very professional, excellent workmanship, has great recommendations, patient with our questions, meet the deadlines, and all for a fair price. We recommended him highly.
Apr 12, 2021
Quality work
City & State:
Gambrills, MD
Scott restores my faith in today's craftsmen. Punctual, dependable, honest, and does quality work. We had a tricky project and he found a solution and completed it. We are thrilled.
Mar 14, 2021
Great quality work
City & State:
Davidsonville, MD
I've been working with Scott for years. He's super easy to work with, and provides great quality work. Very responsive and reliable. I'll never go anywhere else.
Jul 5, 2020
Nice install at a reasonable price
City & State:
Crofton, MD
Coppertop was great to work with for our backsplash. Nice install at a reasonable price.
Jan 5, 2019
The quality of work is second to none
City & State:
Crofton, MD
Coppertop Tile has renovated three bathrooms for us over the years, and we've been delighted with the results in each case. When we moved into a new house, and wanted to fix a dark, outdated bathroom, we called Scott at Coppertop. He worked with us to achieve the results we wanted at the price we wanted, and we could not be happier with the result. In every case, we've found Scott to be honest, hard-working, creative, and pleasant, and the quality of his work is second to none. Our highest recommendation.
Dec 30, 2018
Honest & Trustworthy
We highly recommend Coppertop Tile as they were able to transform our vision into reality. In fact, we have now used them for several remodeling efforts and every time we have found that what sets them apart from others is the pride they take in their craftsmanship and their attention to detail. Just as important, they are honest and trustworthy. Anyone considering a simple to complex kitchen or bathroom remodel needs to call the team at Coppertop Tile.
Nov 28, 2017
We absolutely love how our master bathroom looks and functions now!
City & State:
Anne Arundel County MD
We absolutely love how our master bathroom looks and functions now! Coppertop Tile helped us gut our old bathroom and design a new one. Scott was great to work with and we highly recommend this company if you are considering any tile work or updating your bathroom!
Sep 1, 2017
I Have Already Used Them Again
Description of work:Kitchen remodel. Also used them for a foyer.

I would recommend them to the moon and back, they were that good. They were fantastic. They came out and did all of their own work. They had their own staff. They gave me a budget, they stuck to it. They gave me a timeframe, they stuck to it. They weren't leaving to go to other jobs. I gave the guy the key to my house and had absolutely no qualms about not being around. The guy was absolutely honest as the day is long and his work was top quality and it was a fraction of the price. I went over to Lowes and had them put together a new kitchen design for me. They came up with a number of $35k. I went to this Coppertop Tile and they said we see everything they're planning at Lowes, were going to do some more stuff for you. Were going to upgrade your countertop to granite, we will do all of that and guarantee our work. They put in all of this new LED lighting, the entire bottoms of all the cabinets. They did all of this stuff and he said the price would be $25k. It wasn't some strange company that I wasn't going to trust. It was this company and bonded and insured. You are their #1 priority. I have already used them again.
Mar 31, 2017
A first rate job renovating our bathroom
Scott did a first rate job renovating our bathroom. He put an electric grid in the new tile floor, and it feels great when you get out of the shower during wintertime.
Sep 6, 2016
Highly recommend them for all your tile needs
City & State:
Severn, Maryland
I used Copper Top Tile to tile my kitchen and bathroom when we remolded our house.Absolutely love their work. Very trustworthy and dependable. Highly recommend them for all your tile needs.
Sep 1, 2016
Quality work done for a reasonable price
City & State:
Annapolis, MD
We were so pleased with the first (master bath) remodel that we had Scott do the kids' bathroom a few months later. On both projects Scott was really helpful with design ideas, budget-friendly options, and communication. He & his helper showed up when they said they would, cleaned up every evening, and were polite to the whole family. And both bathrooms look amazing - we get so many compliments. If you want quality work done for a reasonable price by an honest team, Coppertop Tile is the way to go.
Aug 15, 2016
Honest & Trustworthy
City & State:
Laurel, Maryland
Scott Collier is the heart and soul of Copper Top Tile. And while the name of his company is "Tile" because that is Scott's specialty, his company is experienced in undertaking much more with equal skill.



I have trusted Scott to undertake two significant home improvement projects for me and both times he was an exceptionally talented and conscientious professional. The first project was to redo an entry foyer and adjacent powder room where he prepared the under flooring and laid porcelain tile with glass tile accents, installed a granite countertop, and a new toilet. He even repaired a soft spot in the flooring before laying the new tile so the final result would be perfect and last a very long time. The second project was much larger - he removed my old kitchen and installed a new one, starting with the tear out, rebuilding a couple of problem areas in the under flooring, laying porcelain tile with glass accent tiles in a really nice diamond pattern, installing new custom cabinets all around with under cabinet dimmable LED light bars around the entire kitchen, beautiful high end granite countertops, a striking glass tile backsplash, new dimmable LED ceiling lights - both an over the sink task light and two overall ceiling lights, and repainting everything that was not already covered in tile.



On both of these projects Scott worked closely with me on the design and selection of materials and colors and all of the many choices that go into a result that is beautiful and functional and lasting. On both projects he gave me honest quotes and stuck to them. For example, on my kitchen his quote was several thousand dollars less than the quote I was given by the Lowes kitchen installation division, and Scott did more detail work than Lowes was willing to do for their much higher price. Scott did the bulk of the work himself, and brought in his experienced colleagues to do the specialty work of plumbing and electric and granite installation. Also, on both projects, Scott gave me realistic time frames and again stuck to them. On both cost and time quotes, many other contractors simply do not stick to theirs, but Scott is different - he gives you his full attention and does the work he promises on budget and on time.



And on top of all of this, Scott is completely honest and trustworthy to come and work in your home. I had no compunctions about giving him a house key for him to come and work when I was away from my home.



I am thinking about some other work in the coming years such as updating another bathroom or two and I will definitely go to Scott Collier and Copper Top Tile.
Aug 1, 2016
Quality Work & Customer Service
Scott Collier with Copper Top Tile has been performing work me me at several businesses and residential locations for over 10 years now and i have always been impressed with his quality of work and customer service.
Aug 3, 2014
Quick & Professional
Description of work: Removed old tile in shower and on bathroom floor. Replace with new tile and new shower fixtures.


Good job. He is quick and professional. He did our other bathroom 8 years ago and did a great job then.
Jun 2, 2013
Outstanding Tile Installer
Description of work: Scott removed porcelain tile floor and baseboard molding from foyer, powder room and kitchen. He also moved toilet, refrigerator and doors prior to installing the new porcelain tile. Tile was installed and grouted. Toilet, refrigerator and doors were put back. The bottom of some doors were shortened because the new tile was a little higher than the old. When the toilet was put back, he fixed a leak that had existed prior to its' move.

Scott is extremely professional in all aspects and is an outstanding tile installer. The floor turned out beautiful due to his ability to place the tile and make it always level. Once we picked the grout and he started putting it down, he notified us that the color didn't look right. We agreed and he helped us pick out a new color that is beautiful. Scott is a very hard worker and does everything himself. He took very short lunch breaks and always was thinking ahead to make the installation easier for us. He installed the tile in different areas on different days to ensure that we could always get to where we needed to walk.
Jan 5, 2013
Very Pleased With The Project
Description of work: Removed tub, tile on wall and floor, vanity, toilet, and wall paper in 2nd bathroom. Completely remodeled and installed a new tub/shower, tile (tub/shower & floor), toilet, vanity & granite sink top, medicine cabinet, grab bar in tub/shower, towel bars, robe hook, light bar, faucets, shower head, curved shower rod and paint & finish walls, ceiling & inside door.

I was very pleased with the project. Scott came over and provided a proposal in January 2011, and started and completed the work in February 2011...took one week to complete He identified what he was going to provide for the price and an allowance for the tile. Add-ons included a mirror, light bar and vanity. Scott was very professional and neat. Except for the painting and installation of the tub, Scott did it all. A couple of minor issues came up after completion of the project (one was the bathroom door would not close once throw rugs were purchased so Scott had to shave the bathroom door) and Scott responded promptly and addressed the issues.
Oct 17, 2012
Remodeled Kitchen
We wanted to remodel our kitchen within a budget - better use of the space, brighten it up, but have a french kitchen feel. Scott listened, gave us some ideas and options. We made our choices and signed a contract after his third visit. We critical pathed the project - got most material in our garage before the start date then stayed on schedule - 17 days and it was done. He and crew were on time everyday, cleaned up everyday, went over what was completed and the work for the next day, everyday.